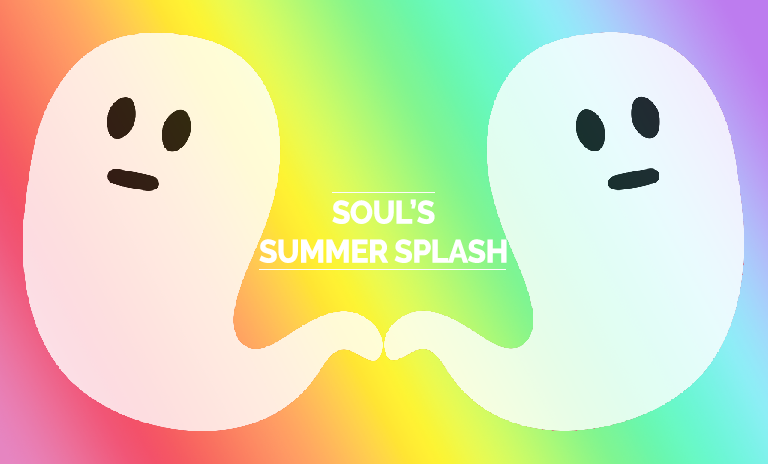 Soul's Summer Splash
At Soul Assembly, creativity pulses through every aspect of our work, from crafting immersive virtual experiences to fostering a vibrant studio culture. Recently, we journeyed on an internal adventure that combined innovation, style, and a touch of friendly rivalry – the Soul Assembly Summer T-Shirt Design Competition.
As the summer sun graced our studio, the idea of a summer-themed t-shirt design competition ignited a spark of creativity within our team members. With pencils and digital tools at the ready, our team unleashed their imaginations to create unique, eye-catching designs that captured the essence of summer and Soul Assembly.
With a multitude of captivating designs, it was time for the next phase – voting. Every team member had the opportunity to cast their vote for their favourite design.
After a suspenseful voting session, a design emerged as the champion, created by our awesome Concept Artist, Gabriella. The winning design embodied the vibrancy of summer, our team's passions, and the unique Soul Assembly culture.
While the competition highlighted our team's artistic abilities, it also reinforced our close-knit bond at Soul Assembly. The event wasn't just about creating a trendy t-shirt but about fostering a sense of belonging, collaboration, and fun within our workspace.
At Soul Assembly, we believe that every stroke of a design, every pixel rendered, and every collaborative effort are threads that weave our remarkable tapestry. The Summer T-Shirt Design Competition was a shining example of this philosophy, where creativity and unity converged to create a masterpiece that extends far beyond fabric – it's a piece of our soul.