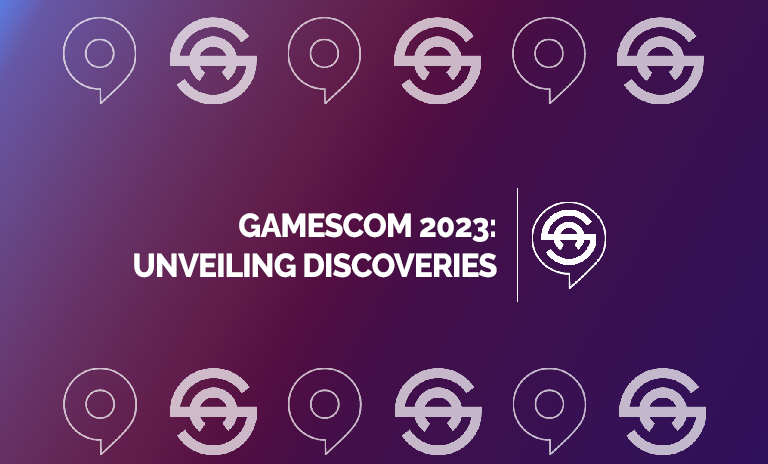 Gamescom 2023: Unveiling Discoveries
Gamescom 2023 was more than just a gaming convention for us at Soul Assembly. It was a vibrant gathering of innovation, creativity, and connection that left an indelible mark on our team. Showcasing our latest Mixed Reality (MR) mode was amazing, and we're thrilled that so many shared in our excitement. We spoke to our Publishing Director, Joe about his experience at the world's largest gaming event.
Can you share your overall experience at Gamescom this year? What were the highlights for you?
Joe: I had an amazing time at Gamescom this year! Our latest MR mode, Drop Dead: The Cabin – Home Invasion, was met with great enthusiasm and received a lot of positive feedback. While at the event, I had the pleasure of reconnecting with some old friends in the XR industry and making new ones. We shared ideas and knowledge, all with the aim of advancing our field. It was clear that the XR industry is constantly evolving, and this year's Gamescom was a testament to its significant growth.
As Publishing Director, what were your key responsibilities and goals during Gamescom?
J: This year, I had the privilege of presenting Drop Dead: The Cabin – Home Invasion at Gamescom alongside my colleague, Jim Norris, who serves as both MR and Design lead. Our primary objective was to showcase our new MR mode to press and media representatives, and we were fortunate enough to secure appointments with some of the top XR content creators and media outlets in the space. The feedback we received was overwhelmingly positive, and we were thrilled to receive such great support for our MR mode.
Our main goals at Gamescom 2023 were to gather early feedback on Home Invasion, create excitement for our upcoming October launch, and continue to grow and expand our presence as an XR studio.
In addition to demonstrating the latest MR mode, I also had the opportunity to meet with a number of up-and-coming XR developers who were seeking publishing support for their games. We are excited about the opportunities that Soul Assembly can provide to help these titles grow and gain recognition, and we look forward to sharing more information about them in the near future.
Were there any particular challenges you encountered during the event, and how did you overcome them?
J: When attending a large event like Gamescom, there are two main challenges: time management and navigating the convention centre. These obstacles can make it difficult to schedule back-to-back demos over the course of three days. To overcome these challenges, we had to carefully juggle our schedule and accommodate attendees at different times. Additionally, we received many last-minute bookings based on positive recommendations, which presented even more opportunities and challenges throughout the conference.
Overall – All good problems to have. We loved every minute!
Looking back, is there a particular moment or experience from Gamescom that stands out to you the most?
J: There were many, so I will list a few of my favourite moments;
1. We were able to introduce cutting-edge MR technology to a wide audience who may not have had much experience with it before. We believe that Drop Dead: The Cabin – Home Invasion showcases the amazing potential that MR can bring to our industry, allowing players to fully immerse themselves in the experience.
The enthusiastic and joyful reaction of those exploring this new medium was unforgettable. It seems like the start of something incredibly exciting for our industry.
2. The XR meetups and parties are always a major highlight of any show. Bringing together a community with a shared passion and enthusiasm for the medium is truly special
As we reflect on our time at Gamescom 2023, we're filled with a sense of accomplishment and gratitude. From unveiling our cutting-edge MR mode to engaging in insightful conversations with fellow XR enthusiasts, the event was a testament to the boundless potential of gaming. Here's to Gamescom, the memories made, and the bright future that awaits in the realm of XR!